Lockdown 20 May 2020
As most of us have been spending so much time at home at the moment, we thought it would be a welcome distraction to think about the artworks we have in our houses.
We asked our mailing list if they would be interested in sharing some images of artworks hanging in their homes and tell us a bit about the work and what it means to them. We got an amazing response, and people told us how much they have enjoyed the project.  We have compiled the results  into a fascinating record of photos and stories about collecting art, which we have split it into 4 sections.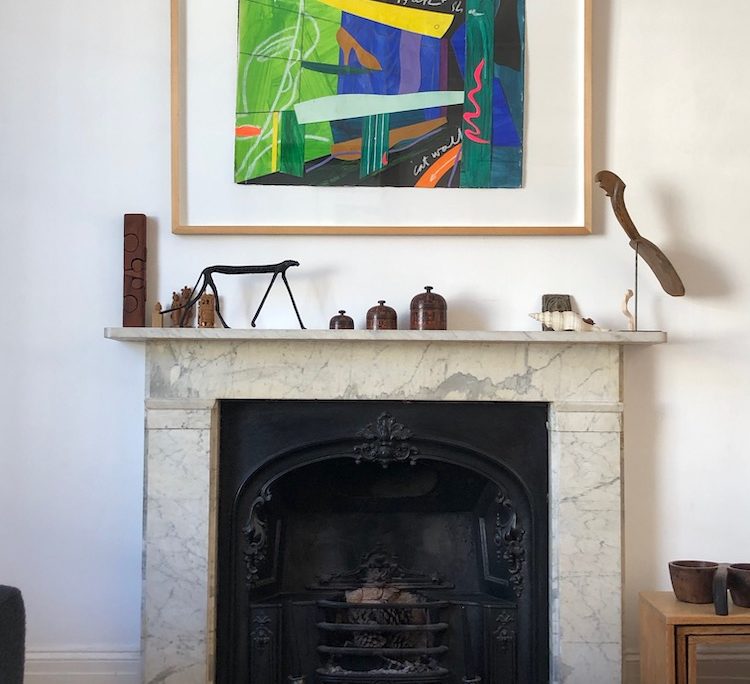 Argyle Street Project Collage by Bruce McLean
Thinking about buying a painting?
Have you found yourself gazing at a blank space on your wall, wondering what you could hang there? Perhaps you would like a print or a drawing or a 3D piece? Then do get in touch.
Have a look at the past exhibitions and upcoming shows here. Or if you would like to discuss ideas, just email us. We can put you in touch with lots of artists; you could have a virtual studio visit, choose a piece and buy direct from the artist.